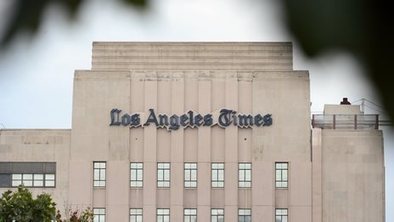 The Los Angeles Times was the first newspaper to publish a story about an earthquake on Monday – thanks to a robot writer.
Ryan Seifert's insight:
An interesting advancement in journalism that is nice to see outside of sports and finance news. Automating the specific facts quickly will help ensure accuracy and free up the journalist to pursue more in depth analysis and stories.
I think it is hilarious that the automated journalist took all of 3 minutes to post the story; but live news actually covered it faster!
See on www.bbc.com