See on The Corruption of Agile Development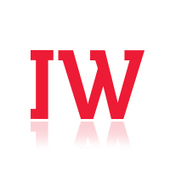 The Corruption Of Agile Development
InformationWeek
Many people over the years have discussed their distress with the religious tone that cloaks the implementation of Agile practices.
Ryan Seifert's insight:
Agile done right is amazing; agile is rarely done right.
I'm sure we have all heard how great agile is as well as many agile nightmare stories. Personally, I think it boils down to company culture, team interaction, and agreeing on what agile includes. Agile starts at the personal level and is a decision that each team member needs to embrace. You can be using agile and decide to remove commonly accepted practices such as TDD, scrums, etc if the team agrees that they are not needed. Agile is flexible and responsive by nature; it embraces change even in its rituals.
See on www.informationweek.com
---