See on Oculus Joins Facebook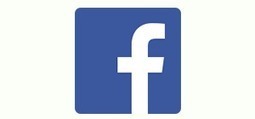 We started Oculus with a vision of delivering incredible, affordable, and ubiquitous consumer virtual reality to the world. We've come a long way in the last 18 months: from foam core prototypes built in a garage to an incredible community of active and talented developers with more than 75,000 development kits ordered. In the process, we've defined what consumer virtual reality needs to be and what it's going to require to deliver it. A few months ago, Mark, Chris, and Cory from the Facebook…
Ryan Seifert's insight:
Big news from the Oculus team!
When I initially heard the news I had a negative gut reaction, but as I stopped to think a bit deeper into it the reaction changed to pensiveness. I think the Facebook team is going to focus on bring around Stephenson's 'Snow Crash' metaverse vision. I believe the team will grow to include a group focused on polishing the user input and preparing the device for larger acceptance. If this is the first step towards a connected world wide VR plane I am all for it.
See on www.oculusvr.com
---